1. Strike up a conversation
"Let's be honest, it can be awkward to walk into the lunch room where everyone is speaking another language. You don't just ask everyone 'can we please switch to English now, please?'". Paula, head of compliance at Floryn, is originally from Brazil and now lives in Amsterdam. "That's why it's so important to also learn the language, even if most people do speak English quite well."
Making a typical coffee machine chat happen requires being a bit more deliberate — especially when many people work from home due to the pandemic. Elin, operations analyst at Floryn and originally from Sweden, faced the same problem. "Luckily, in my role, people will come and find me anyway. That makes it easy to connect. It helps to invite colleagues for a coffee break between work. Just to talk about anything, really. I think we all appreciate a break like that every now and then."
2. The 🇬🇧 emoji
Giorgia joined Floryn as a data scientist from Italy for her internship. She has joined Floryn full-time since and currently lives in Eindhoven. She enlisted the support of the company management to make life easier for international employees. "I especially like how it has become established to respond to Dutch-language Slack messages with the 🇬🇧-emoji as a light-hearted reminder to use English instead of Dutch. Seeing the company owner do it has really cleared the way for everyone to do it."
Working together on inclusiveness has also led to other improvements:
initiatives to translate important documentation;
making English the default language in shared Slack channels;
training and support for anyone looking to improve their language skills.
Making it a joint effort also underlines how we are all just people, doing our best. Elin: "Being international doesn't mean I don't need to improve my language skills. But Google translate is your friend."
I know better what to expect now — but I still have a laugh about it with my spouse when I get home.
3. Brace yourself
"What stands out the most when you first work with Dutch colleagues is their… well, let's call it 'directness'", says Paula. "The Dutch have a way to not beat around the bush. That has definitely caught me off guard a few times."
"It's actually quite refreshing to say it like it is. There's just less code and hidden meaning to decipher; much less than I've experienced in other countries." Elin recalls a particular call she was in with a Dutch colleague. "There were three of us in a group video call, and my colleague was really demolishing the other person's argument. I didn't quite know what to say. And then, when the call ended, he said: 'well that was a nice chat, right?'".
Paula: "I know better what to expect now — but I still have a laugh about it with my spouse when I get home."
4. Don't get your hopes up for lunch
The biggest culture shock, perhaps, is what happens at noon. "In Brazil, we are used to working a little longer in the evening. And then we take a good one to two hours at lunch to have a proper meal. Here, it doesn't quite work that way…"
Elin: "You Dutchies sure love your bread!"
Paula: "Two slices of bread, a bit of cheese and perhaps a glass of milk — and back to work in under 20 minutes. That's not lunch, that's breakfast!"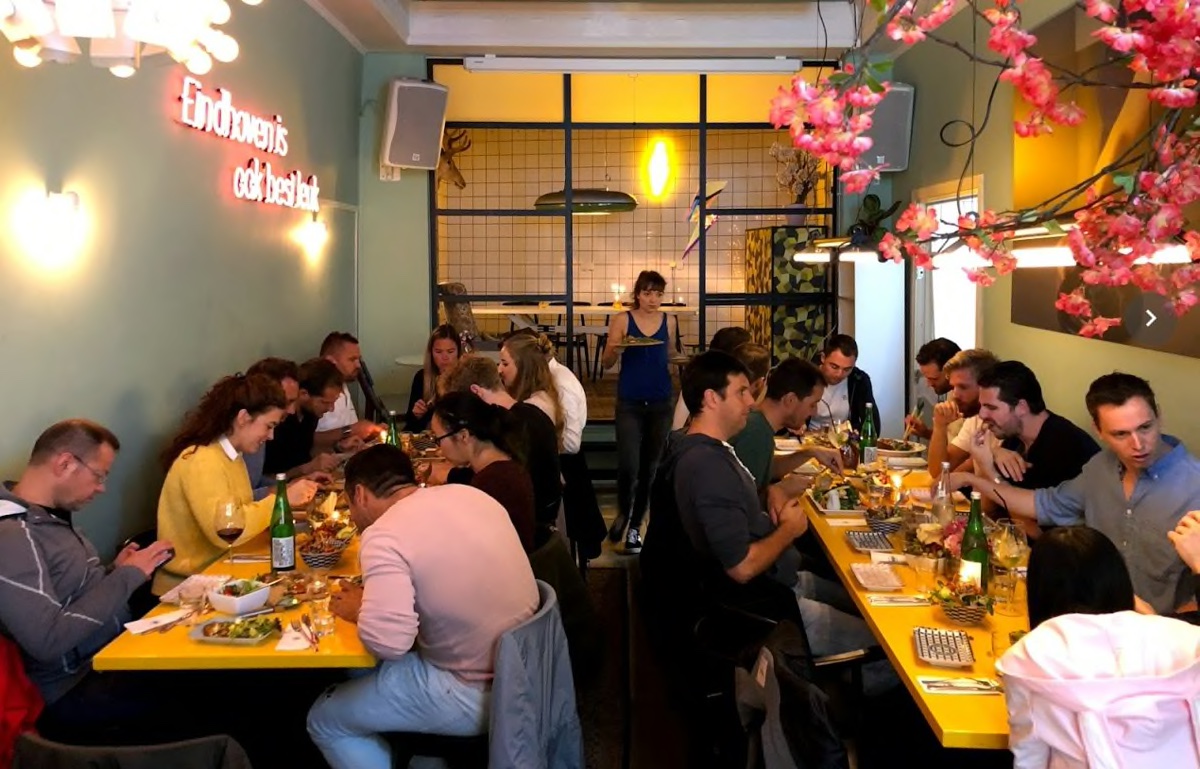 Have fun
Ultimately, there are only two things that really matter. The first is patience. You can't rush getting used to new colleagues, to another culture, to another language. Second, despite the occasional miscommunication and questionable culinary practices, you have to remember to have fun. Giorgia: "All things considered, moving abroad is an amazing adventure. My advice? Go for it!"